The magic of Pivo Max.
Attach your smartphone or tablet to Pivo Max, pair via Bluetooth, and you're ready to record stunning motion-tracked videos.

Enhanced versatility and smoother 360° rotation make it easier than record amazing videos by yourself.

You can even attach your camera for professional quality footage. Take full control with the remote or let Pivo be your AI cameraman when paired with your smartphone.
Your most versatile piece of gear.
Pivo Max is the tool you've been waiting for. With the ability to use smartphones, tablets, and cameras, the possibilities are endless. No more limitations, no more missed opportunities.
Take every workout to the Max.
Elevate your workouts with Pivo Max. With smoother rotation and added versatility, you can capture your fitness journey like never before.

Track your gains, push your limits, and smash your personal best. Accurate tracking and video feedback make it a seamless extension of your workout.
Pivo controls your camera, so you don't have to.
Move and improve, without limitations. Capture more dynamic recordings, with no missed shots or choppy footage.



Track your performance, follow your passion
Turn workouts into high-energy content
Capture your progress with precision

Whether you're a seasoned pro or just starting out, Pivo Max is an essential piece of gym equipment.
The power to keep up.
Running out of battery can throw you off your game and waste precious time.

With a rechargeable 1400 mAh Li-ion battery, Pivo Max keeps up with your every move for up to 12 hours.

Whatever your passion is, Pivo Max helps you capture it without running out of energy.
Share your journey, inspire others.
Pivo Max is the ultimate tool for creating amazing fitness videos. Capture your workouts, techniques, and share expert tips with followers or clients.

Make your own journey a source of motivation and inspiration — you can even use Pivo Max to coach remotely.
One take. Two formats. Everything you need.
Familiar with the struggles of having to film short and long-form content?

The game-changing Pivo Max lets you film your workouts in multiple formats with ease.

Record motion-tracked videos with your smartphone and camera at the same time, and make time-consuming edits a thing of the past.
Transform your workouts.
LED STATUS UPDATE
Pivo Max's LED light ring keeps you in the know with real-time status updates so you'll never miss any action.
CONVENIENT CONTROL
Use Pivo Remote Control 2.0 from up to 100 ft/30 m away — start and stop recording, control rotation, zoom in, or change mode.
NONSTOP RECORDING
Stay powered up and ready to record. Connect your phone and charge while you capture your workout.
<
>
Regular price
$269.99 USD
Sale price
$269.99 USD
Regular price
$299.99 USD
Unit price
per
4 interest free payments of

$67.50 USD

with
*
Use with your smartphone, tablet, or camera
Film for multiple platforms at the same time
Record for longer with 10-12 hr. battery life
4 interest free payments of
$67.50 USD
Details

- Includes Face, Body, Horse, and Dog Tracking
- Set up with ease and start filming in minutes
- Use with iOS and Android smartphones
- Compatible with all tripods
- Approx. 10-12 hr. battery life
- Up to 2 kg payload
Recommended Usage

- Pivo Max supports phones, tablets, and cameras up to 2 kg.
- For optimal performance, use with mirrorless cameras or cameras with lenses no larger than 85 mm. It is not recommended to use DSLR cameras.
- Avoid exceeding the maximum payload to prevent unwanted noise or shaking.
- Shaking can occur during rotation when used with a fully extended Pivo Tripod.
For Business and Real Estate Professionals, learn more about our Pivo Pod Black designed exclusively for commercial use such as real estate.
View full details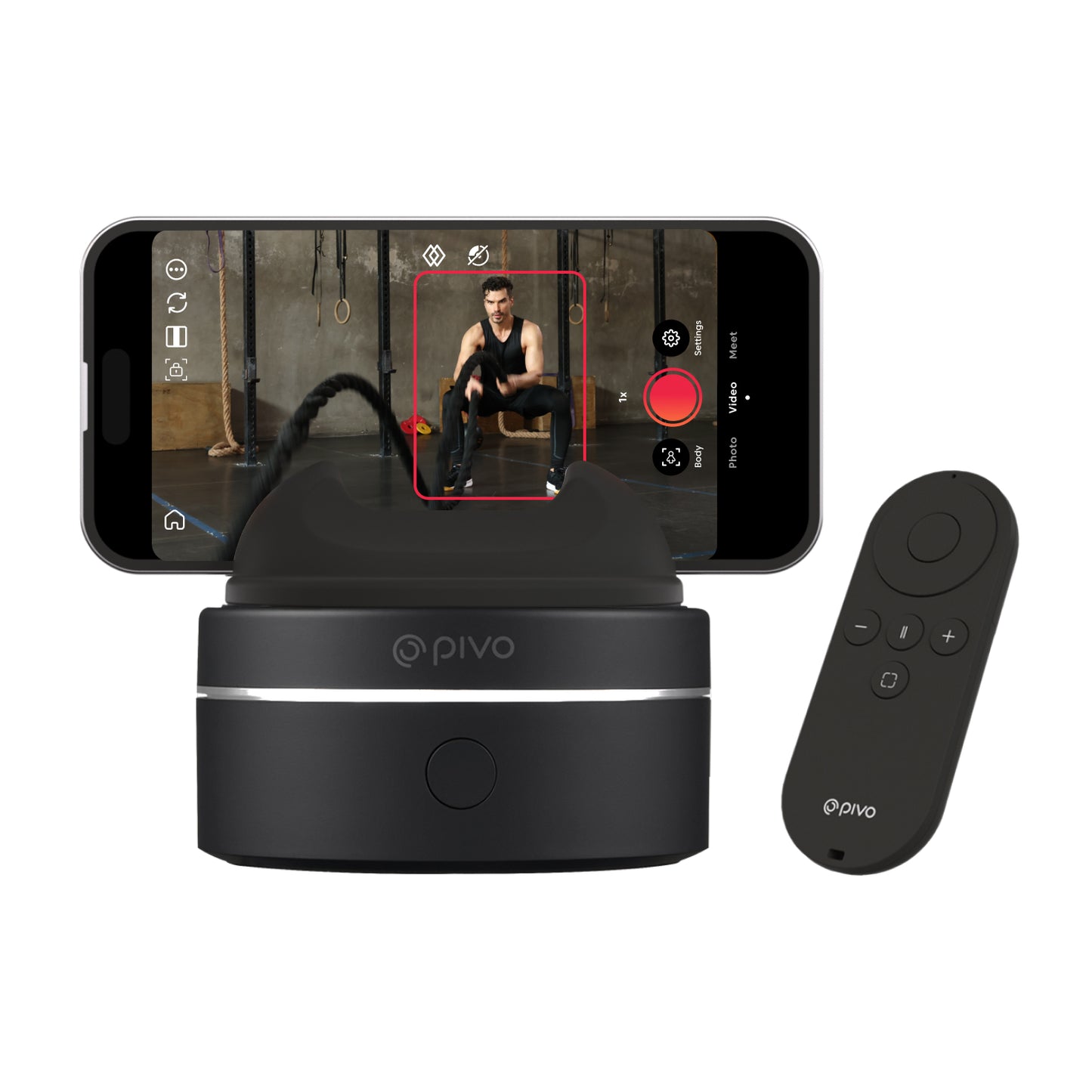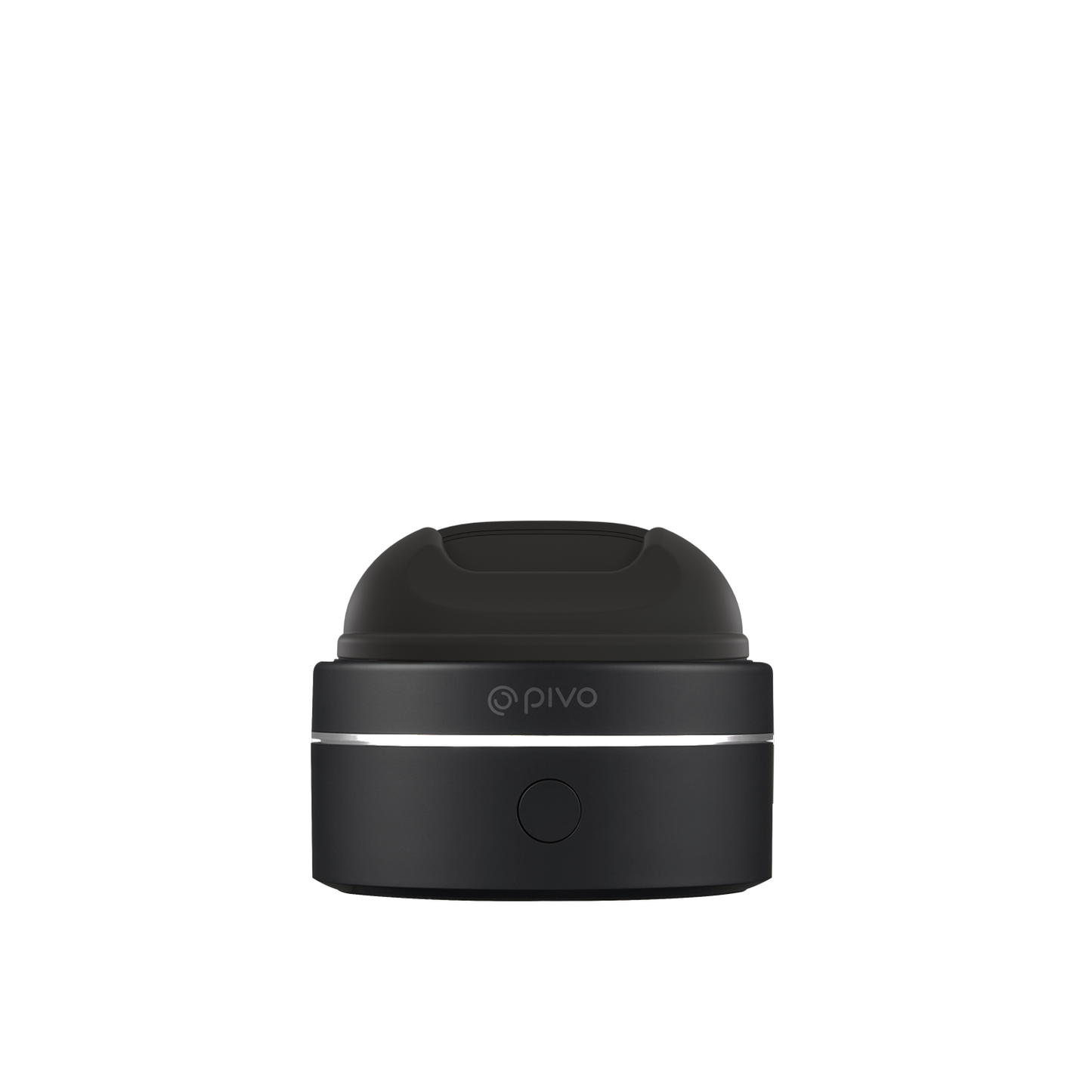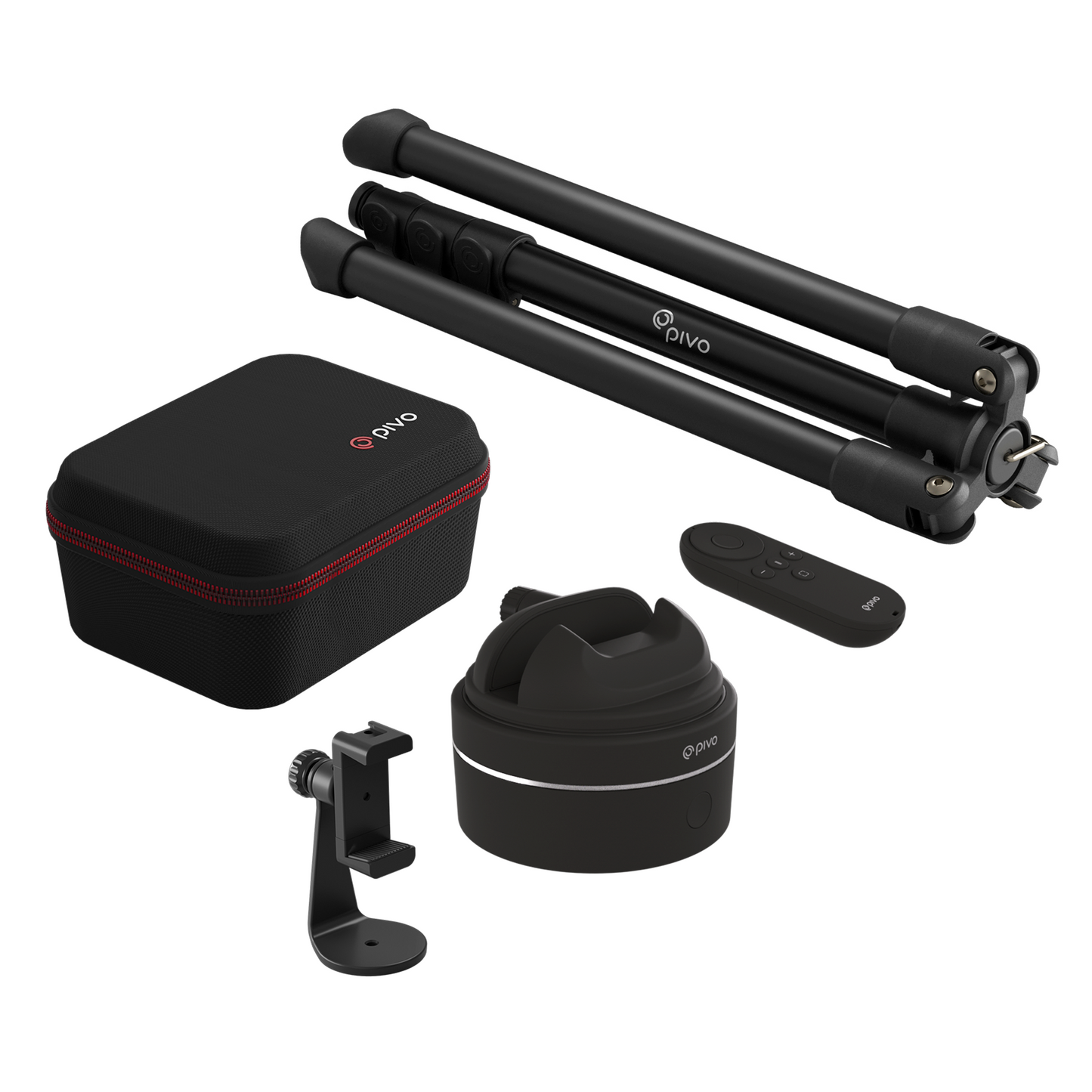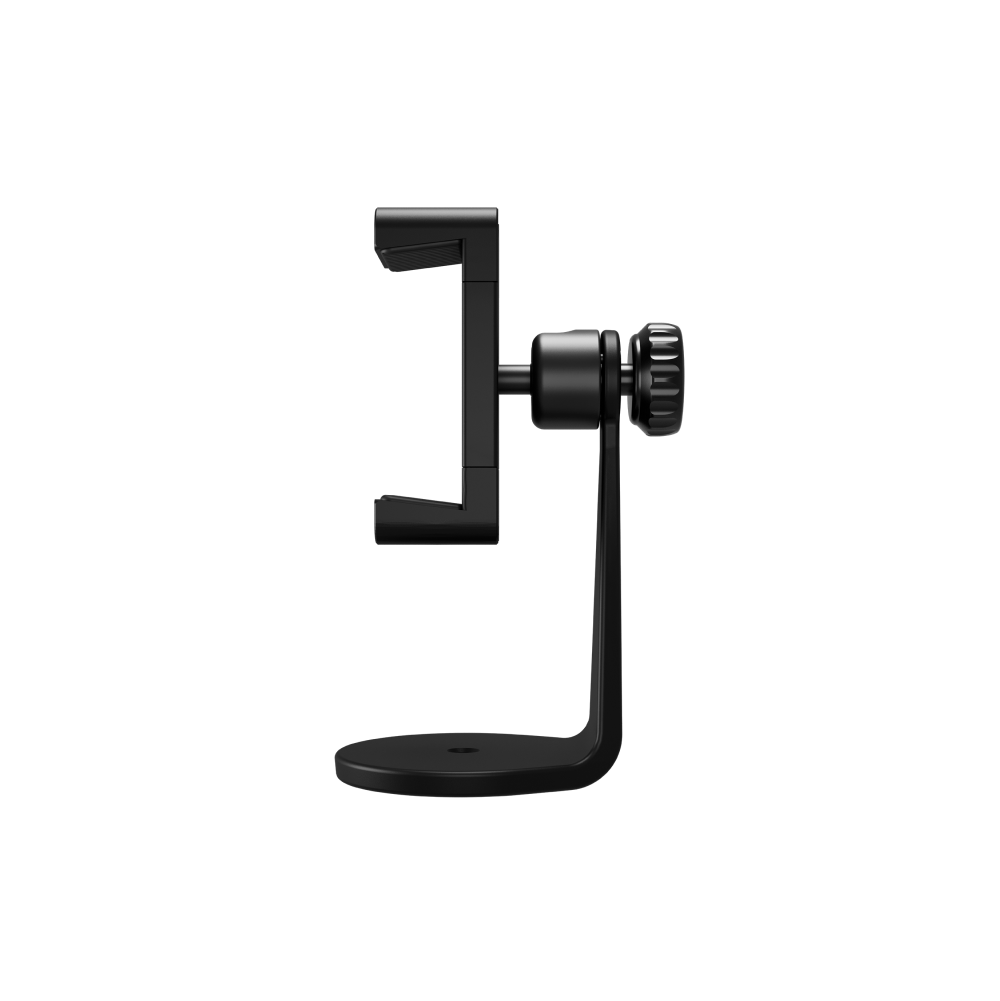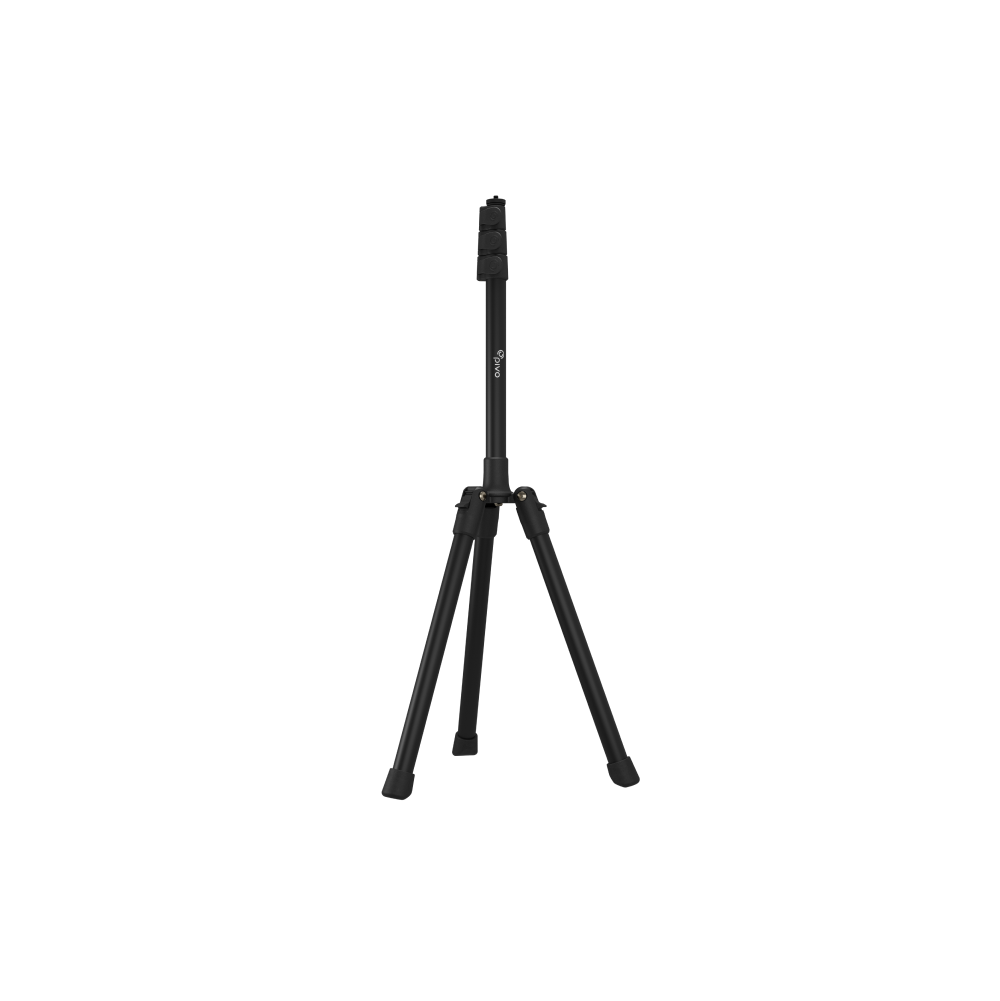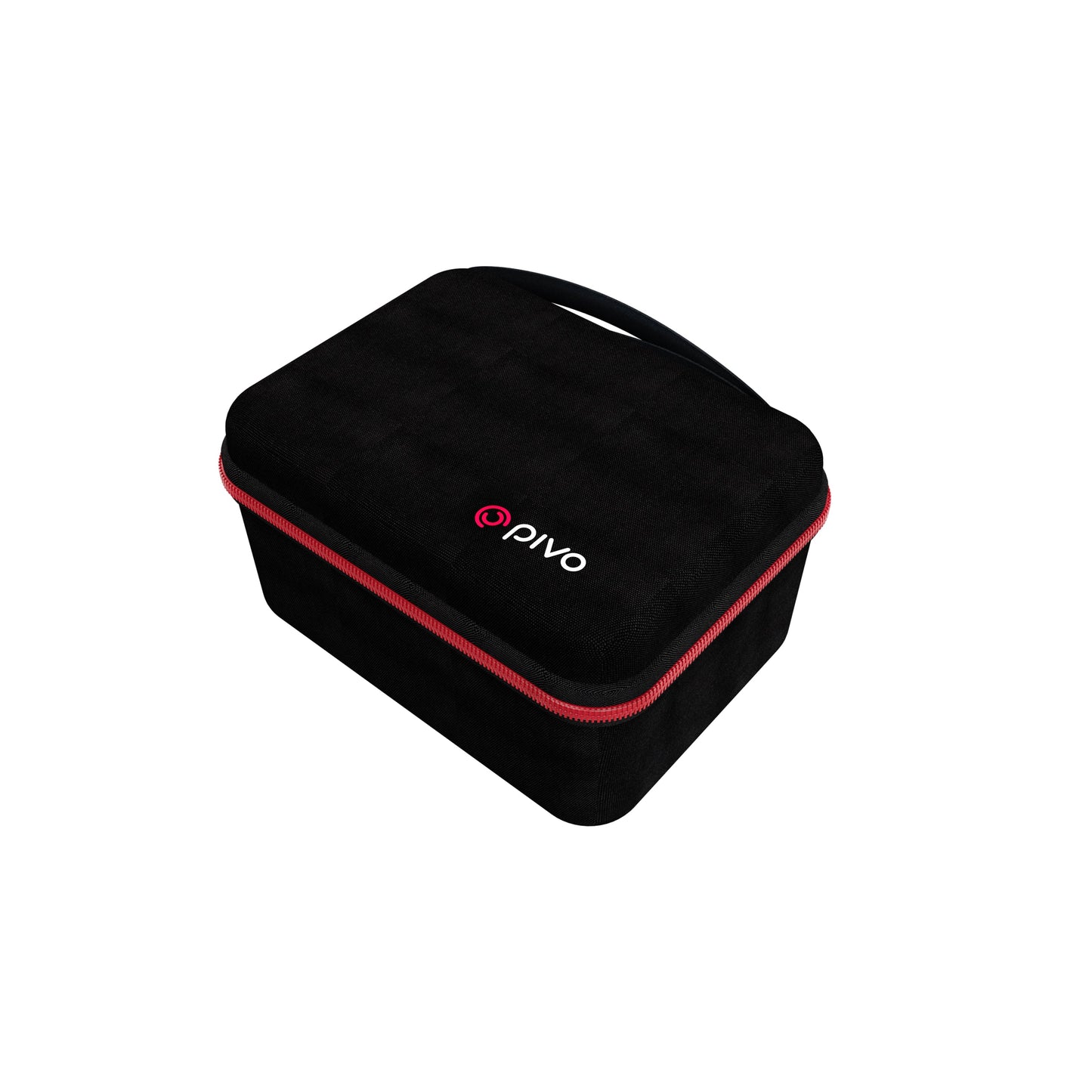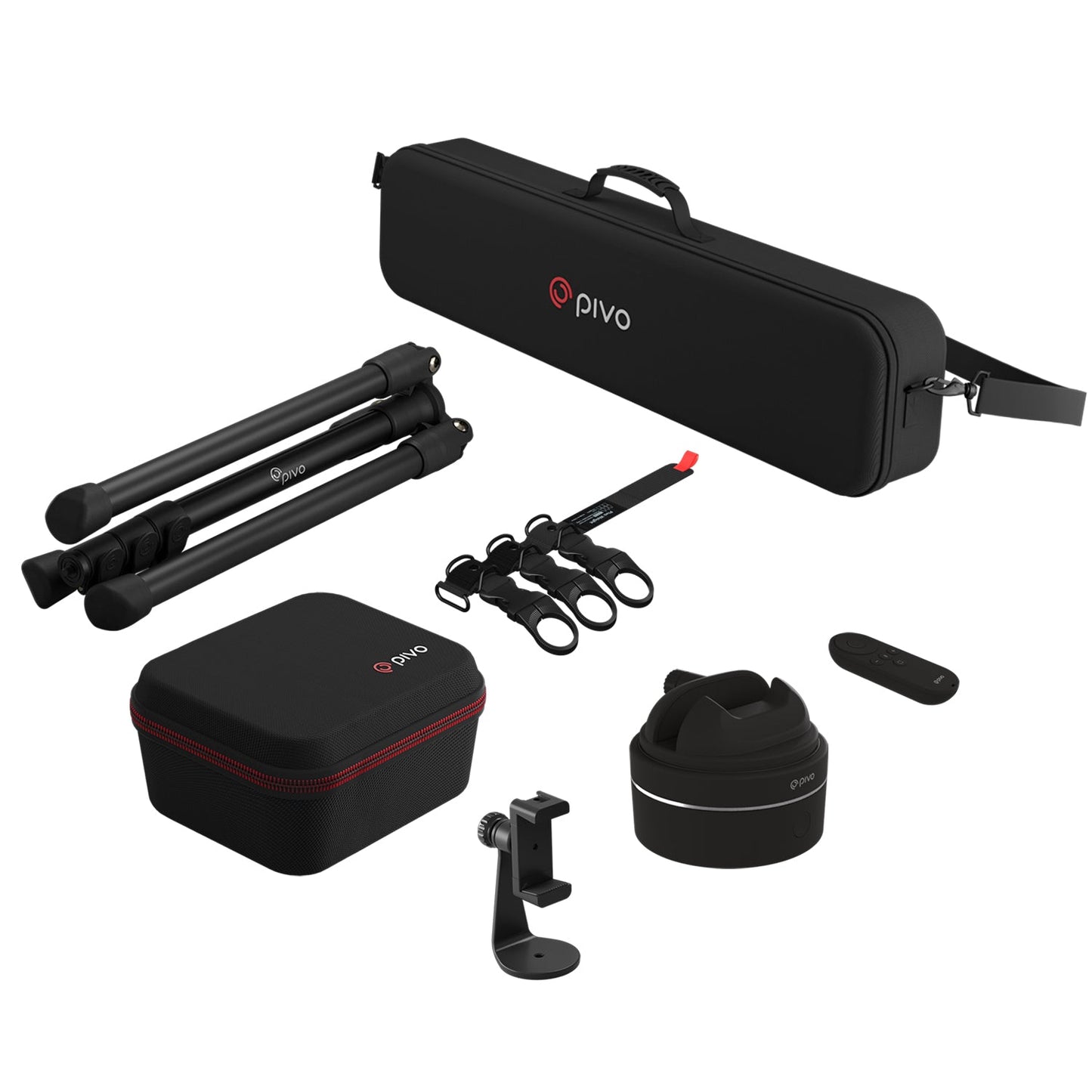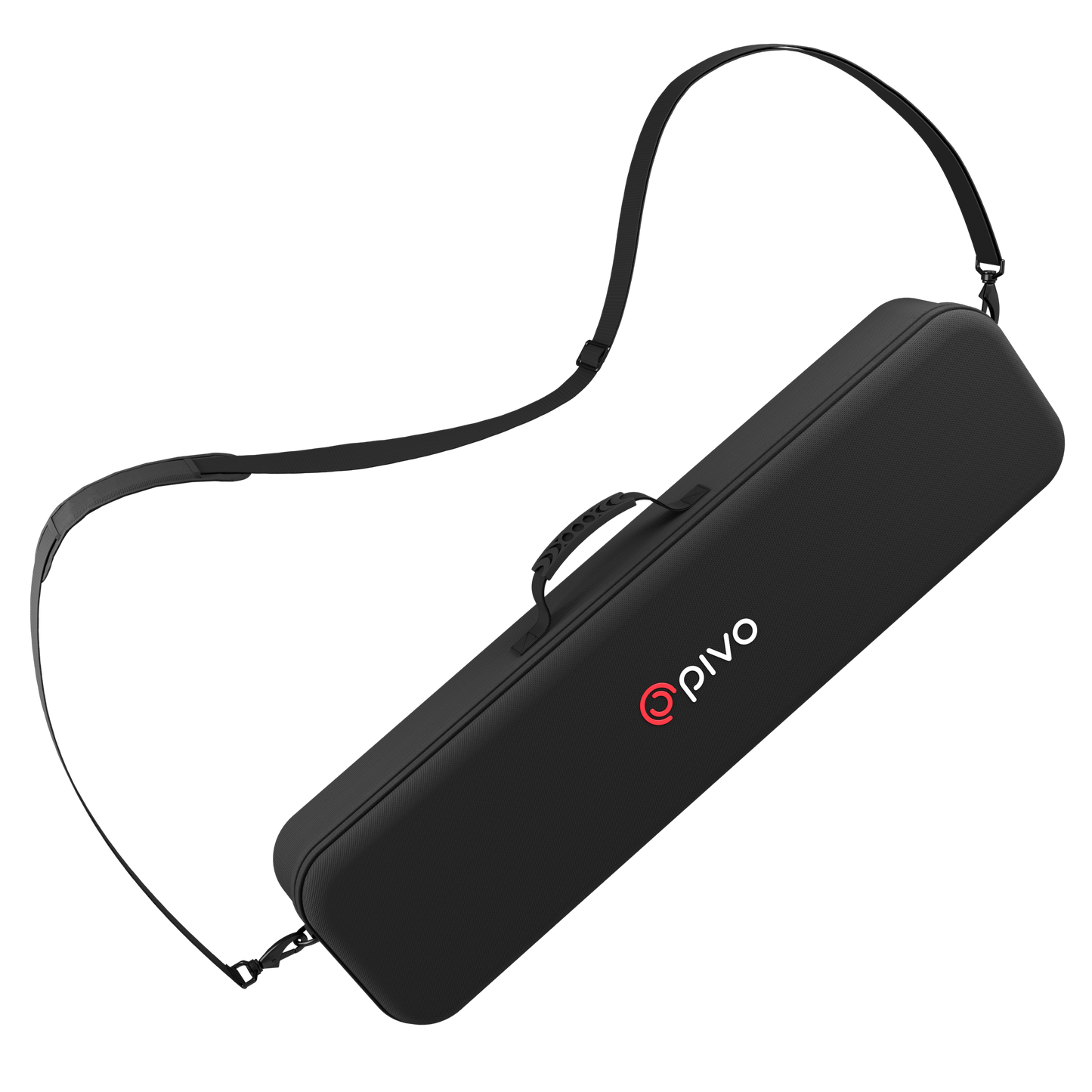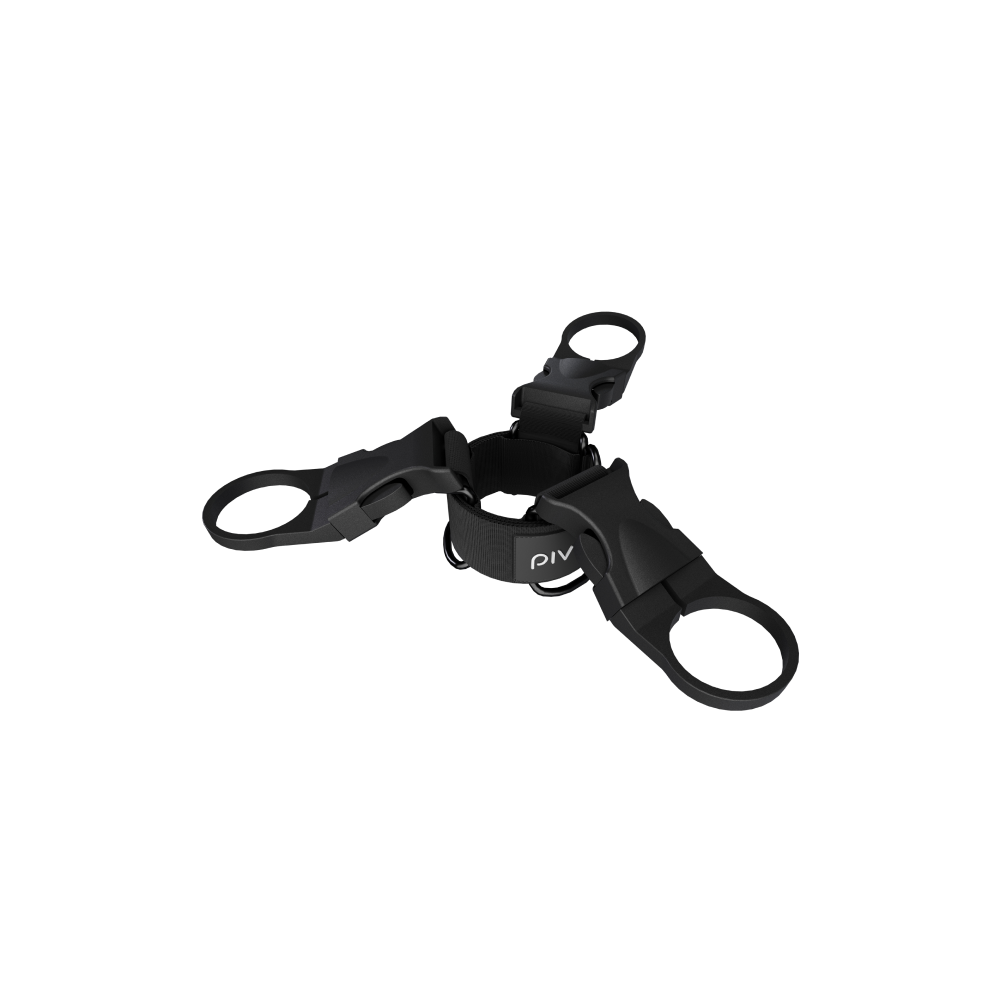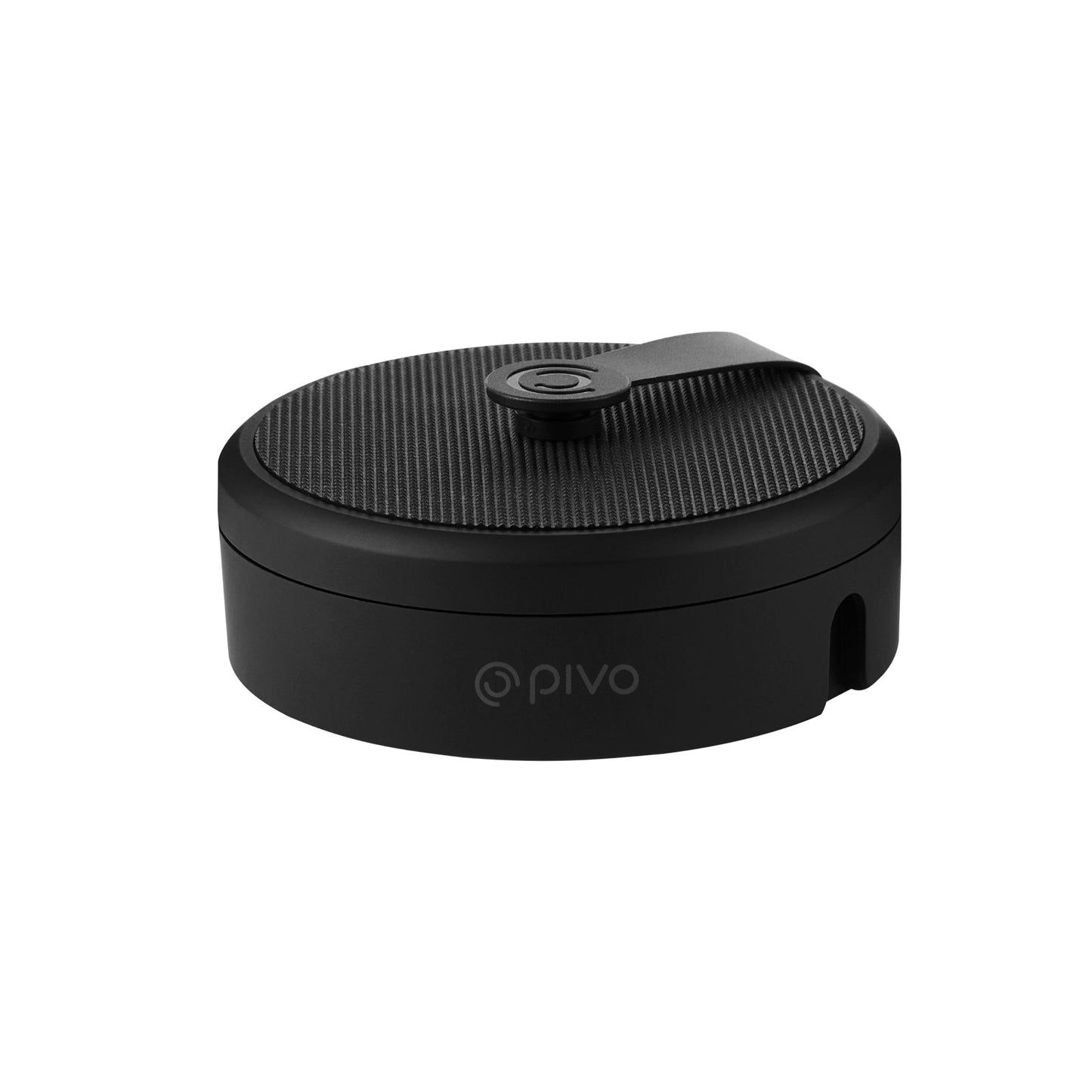 Love my pivo… took a bit to set it up as I'm not tech savvy. The support group and pivo guys were fantastic and replied to my queries straight away and then followed up. They obviously want buyers to Be happy and go above and beyond to ensure we are… thank you so much!!!!!
Very useful, easy to work.
So far it's been very good just like advertised. Still learning all the features
So far, so good!
I've had the other Pivo model in the past and while it works well also, this one has been a game changer. The larger battery and external battery option have allowed me to take video riding lessons effortlessly. Before I had to set up an external batter for my phone (it's old and doesn't hold a charge for long) but the pivo would always get hung up on the cord no matter how I set it up. Now with Max, it's seamless and my phone stays charged. I can be in the US and my trainer in France and get riding lessons from home! It's dreamy and so simple once you figure it out.
*A higher initial payment may be required for some consumers. CA resident loans made or arranged pursuant to a California Financing Law license.
Frequently Asked Questions
What can I track with Pivo Max?

Pivo Max's Auto Tracking features consist of 2 categories:
- Smart Tracking: Face, Body, Horse, and Dog Tracking powered by AI
- Action Tracking: Allows you to track anything by just drawing a box on the screen to select your target
What's the difference between Pivo Pod/Pod Lite and Pivo Max?

Pivo Max is a more powerful, versatile Pivo ready to take your content to the next level. With a new design, smoother rotation, and larger payload — you can use your smartphone, tablet, or camera to bring your big ideas to life. On the other hand, Pivo Pod (Previously named as Pivo Pod Active) and Pivo Pod Lite supports smartphones up to 1kg of weight.
What devices are supported by Pivo Max?

- Pivo Max and Pivo apps are compatible with both iOS and Android devices which meet the minimum configuration requirements: iPhone 8 or above with iOS 13.0 or higher and Premium Android devices from 2017 and later with Android version 9.0 and higher. Pivo Max also supports heavier devices such as tablets and cameras up to 2 kg.

For optimal performance, it's recommended that Pivo Max be used with mirrorless cameras or cameras with lenses no larger than 85 mm.

If used with a fully-extended Pivo Tripod, any additional weight that reaches or exceeds the maximum payload may cause unwanted noise or shaking.
Does the Pivo Max rotate 360 degrees?

Yes, the Pivo Max can rotate 360°.
Can the Pivo Max track other animals?

Yes, it has Premium Tracking which includes Horse Tracking and Dog Tracking.
Can I use Pivo Max with any tripod?

Yes, the Pivo Max can be mounted on any tripod that has the standard 1/4' screw.
How long does the Pivo Max battery last?

A fully charged Pivo Max can provide 10-12 hours of usage, but this may vary depending on the features and settings being used.
Do I need an app to use Pivo Max?

Yes, to be able to access all of Pivo Max 's cool features, you'll need to use Pivo's apps which are available for both Android and iOS. For manual rotation of DSLR cameras, only the Remote Control is needed to control the Pod.
Can I use my old Remote Control with Pivo Max?

Pivo Max comes bundled with the new version of the Remote Control, as it cannot be used with the older remote model.

See details
Does Pivo Max have a warranty?

Pivo provides a ONE (1) YEAR manufacturer's warranty / TWO (2) YEARS for EU on Pivo-branded hardware products purchased from the Pivo Online Store for your own use and not for resale purposes.

See details
What are my delivery options, and when will I get my items?

We offer the standard shipping option (5-7 business days delivery). Once you place your order, it will take 1-2 business days to ship out. You'll receive a shipment notification by email once your package has been shipped out.
Can I return my Pivo Max?

Pivo will gladly accept the return or exchange of products in new condition within 30 calendar days of the delivery date, as long as the returned product meets our terms and conditions.

See details
Who should I contact if I have questions about Pivo Max?

For inquiries about Pivo Max, you can visit our Support Hub or contact our support team via support@pivo.ai.
How does Pivo's tracking work?

Pivo's tracking works based on image detection. It'll be great to use Pivo for individual practice. With Lock-On Tracking feature, Pivo can track the selected object (Body Tracking) under group situations.

See details
How to get started with Pivo Max?

- Download the Pivo+ App from Google Play Store/Apple App Store

- Open the App and create a Pivo account

- Pair your smartphone

Read more
Can Pivo Pod Lite track more than 1 person?

Since Pivo tracking works based on visual detection, it'll be great to use while filming by yourself. While in group situations, Pivo can lose its tracking once it detects other targets on the smartphone screen. We have a feature called Lock-On Tracking which helps focus the tracking on a certain target. To learn more, please check this

link
Which Pivo is right for you?
We're sorry, the Solo Creator Edition is currently out of stock.
You can also explore our latest innovation Pivo Max.
X