How Meet Mode in Pivo+ can Enhance your Video Calls?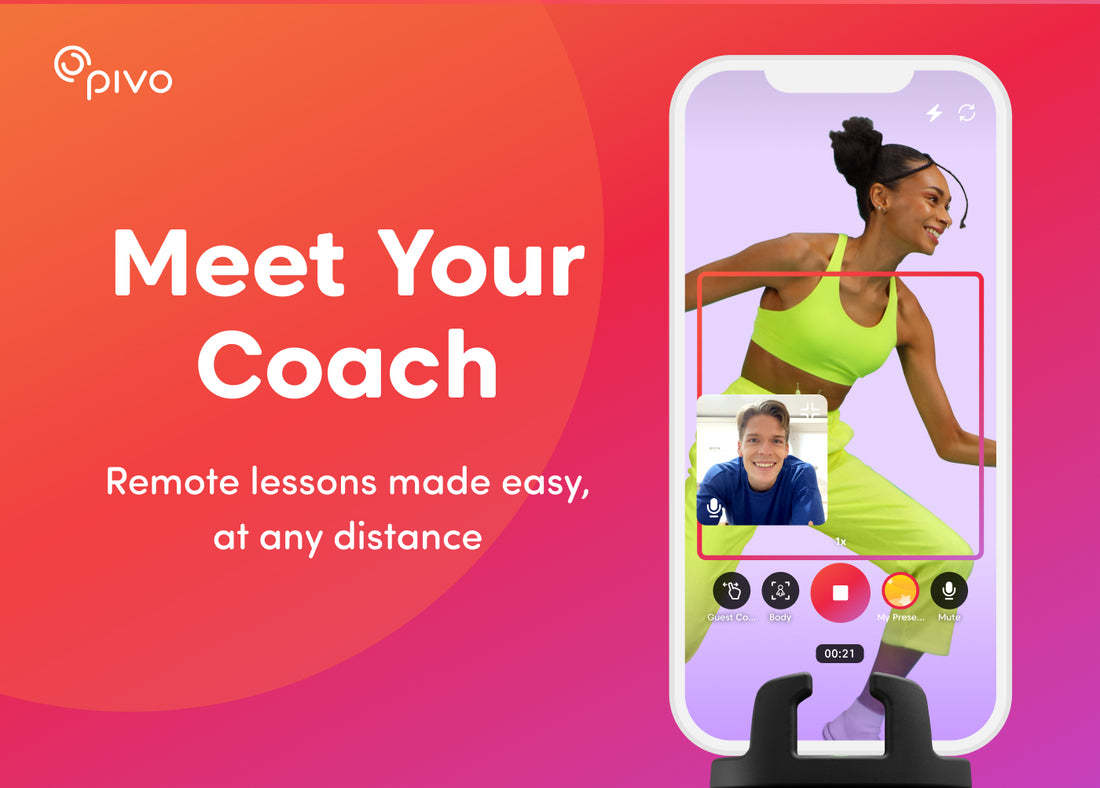 These past two years have completely changed the way we use technology in our day to day lives. Zoom and Google Meet have become staples in our education and work environments, and video calls are now a standard form of communication. Not only have people used digital technology to adapt to the status of the world around them, but also to connect to people wherever they may be. 
So we wanted the same to apply to Pivo. 
Pivo+ brings some of our most popular features all to one app, including our Meet Mode.
Auto Tracking meets video calls

With the use of Pivo's various Auto Tracking modes, your Pivo can follow you around as you focus on the purpose of the call. Getting feedback on a dance routine? Don't worry about staying in frame. Move as you please and Pivo takes care of the rest. Training with a coach on the other side of the country? Get the best instruction no matter your location. With Meet Mode, you can focus on your craft while Pivo remains focused on you. Add in our Guest Control feature, which allows the recipient to control your Pivo's movement and you've got the perfect set-up for your training or feedback sessions.
How to start the call as a host? 

Just open up Pivo+, go to Meet Mode, and choose your tracking settings. Pick between Face, Body, or Horse Tracking, and customize your setting further with the newly added Presets feature. Turn on Auto Zoom, set your position in frame and more. Get the settings just right and save them for the next time you make a call. Since Meet Mode doesn't require any special software for the recipient, the last thing you have to do is share your link with whoever you like. 
How to join the call as a guest?
Joining a call on Meet Mode is as simple as clicking a link. Once you receive your invitation to a call, you can simply open or copy it into the browser of your choosing. The guest is not required to download any software or to buy any hardware. Just allow access to your camera and microphone and you're good to go. 
But guests can participate even more. With Guest Mode turned on, the guest is able to control the camera of the caller's Pivo. If you want a better view, turn the camera by swiping left or right, or by using your keyboard. Get the perfect view, zoom in and out, and you've got an immersive, video call experience with the help of Pivo. 
In our mission to connect the physical world to the digital world, we aspire to improve upon all aspects of that. Our dedication to this mission has inspired us to develop our diverse variety of apps, as well as improve upon existing apps and features. Stay tuned to find out what's new with Pivo!