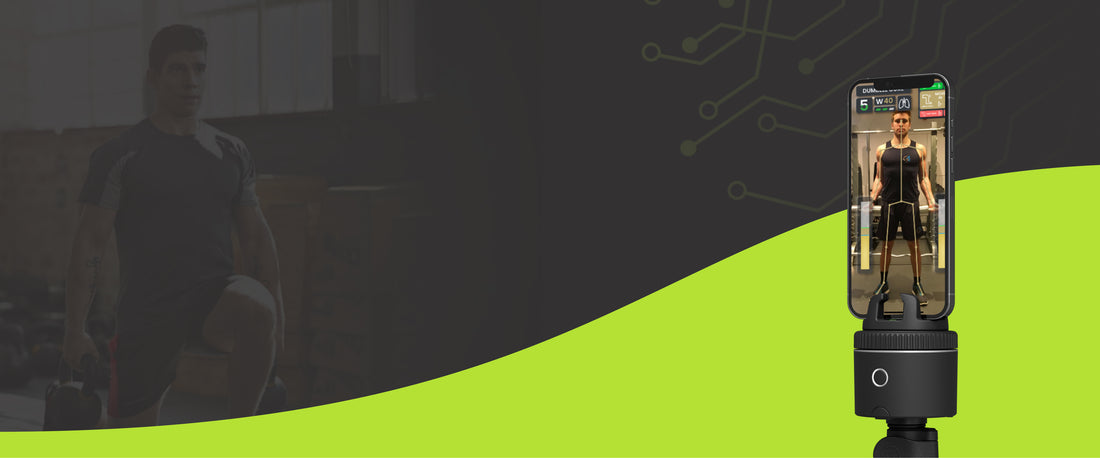 Pivo and RC3 Collaborate to Provide an AI-Powered Personal Fitness Training System: RC3 Pro
RC3 is on the verge of an AI-powered fitness and personal training revolution. The Canadian-based fitness tech company sought a way to break out from the plethora of workout apps and provide real-time feedback and assessments for its users. Assessments that go beyond posture adjustment; and provide detailed insight into the client's strength, pace, position, reps, and sets based on what they want to achieve. 
AI has the potential to fill what RC3 describes as the 'workout blind spot.' What might that be? The uncertainty and doubt that follows every minute you workout without the trainer. Am I doing it right? It worked in the gym; why doesn't it work at home? What did the trainer say again? These doubts can hamper the flow of workouts, and AI can help with constant and reliable feedback on what to do and how to do it. 
The following case study is a successful collaboration between Pivo and RC3 to create a new product offering that combines RC3's AI-powered app and proven fitness program with Pivo's AI detection technology and signature robotic smartphone mount to cover this workout blind spot.
The Story of RC3 
Carlos Benfeito, the co-founder and CEO of the RC3 program, is a serial entrepreneur with 20+ years of experience in computer science and AI. He harbors a strong passion for using advanced technology to address new world challenges and opportunities. 
Yet another prodigy, fitness legend, Roy Callender, the co-founder and President of RC3, is the only Canadian inducted into the IFBB Hall of Fame. He has decades of workout experience and has trained with another legend, Arnold Schwarzenegger. He is a versatile professional who has been a bodybuilder, actor, and professional wrestler. 
Carlos was Roy's client, and Roy found himself frustrated when he taught clients a new routine only to discover they had already forgotten it and were in bad form. Carlos also felt unsure if he was following the workout properly as Roy taught him. Finally, they realized fitness is a lifestyle rather than a few hours at the gym. Since then, the company's motto became "Fitness is not dependent on location, but a lifestyle." 
"Fitness is not dependent on location, but a lifestyle." 
Carlos and Roy's collaboration stemmed from bridging the gap between coaching guidance and self-training to create RC3's AI-powered fitness app and custom-tailored training programs. 
Carlos commented about RC3: "We're going for a hybrid client. It's somebody who wants a coach but also wants to use tech and apps. So the coaching aspect is a big part of this experience because human interaction and touch are essential. Clients want a custom program, not a generic routine that they can find on YouTube, but one tailored to their objectives and needs. RC3 guides them through that with an app and technology seamlessly using Roy's proven technique to get in shape.
We have seven to eight-year-olds training with Roy's techniques; young, middle-aged, and senior adults with different objectives. Some just want functional training to play with their kids and grandkids, others want to compete, and RC3 adjusts the program."
Challenges with RC3
AI fitness apps are widespread, especially after the pandemic. However, most apps require the user to stand stationary in front of their smartphone camera. This hindrance to a smooth workout flow can make AI-aided self-training seem even more artificial. Actual exercise requires dynamic and unrestricted movement; thus, RC3 needed a way to make sure that a smartphone could move around and follow its user. 
That's where Pivo came into the picture. Pivo is an AI-powered robotic smartphone mount that allows 360-degree free rotation for auto-tracking, facial targeting, body movement capturing, sensing, and more, making human and even animal interactions with AI smoother and more reliable.
The Pivo Solution: RC3 Pro
RC3 partnered with Pivo to develop an integrated product solution called 'RC3 Pro' that combines the Pivo Pod, Pivo Tripod, and RC3 app for users who desire auto-follow and tracking to efficiently carry out their workout while moving around instead of being stationary in front of their smartphone's camera.
RC3 found an opportunity in Pivo with state-of-the-art motion sensing and tracking technology fused with the RC3's workout routines. As a result, it can deliver a real-time, 100% efficient workout regime for users without needing a 24/7 trainer with instant feedback and complete customer profiling, giving more reliable and consistent follow-ups on workouts.
They chose Pivo as a robotic platform to create RC3 Pro because of its core technology, signature AI-powered Pivo Pod, and the company's SDK and developer resources that can enhance the capabilities of smartphones. In addition, the reliable, consistent, and dependable AI systems of Pivo made it a perfect candidate for RC3 to fill in the workout blind spot they identified.
The RC3 Pro is like a digital trainer at your service 24/7. It has already made great promise among workout enthusiasts and is one of the most promising launches of RC3. 
Pivo Inc. is a platform company focused on encouraging everyday creators to embrace their creativity by enhancing the capabilities of their smartphones with an AI-powered smartphone that uses a diverse set of mobile apps. Pivo is an essential item for creators and users interacting with the human interfaces of their phones, allowing everyone to create professional experiences with just their smartphones without needing any sophisticated skills. 
To find out more about RC3 pro and how it is the next best thing in self-training and in-house fitness, or to learn more about creating a custom integration using Pivo, get in touch with us now.